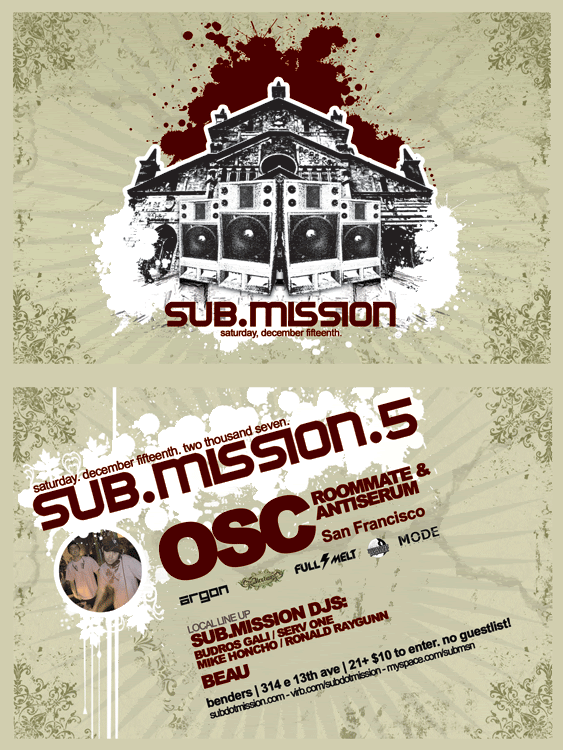 BUMP!
Get ready for another night of freakin' awesome. Dubsteppers Roomate and Antiserum makein' the Denver scene. W00t! Want to chomp on some mixe$ to tie you off until it hits?
Ok.
[Ale Fillman vs Aporia - Make Dub Not War]
Tracklist available
here
if you're interested; definitely a sick mix, touches a a side of dubStep you seldom hear, special attention to the tracks from about 20 mins in:
Massive Music: Find My Way
The Bug: Jah War feat. Flowdan - Loefah Remix
Ale Fillman: Bomb the Selecta
R I D I C U L O U S I C K N E S S
___
plez enjoi
and here's
*
*RONALD RAYGUNN'S WINTER MIX*
*
tracks
k. Keep warm by the sub this winter.
!!!OH ... AND!!!
!!!BONUS BONUS BONUS!!!
Britney does dubstep? Huh?
britney spears - freakshow
wtf? well the lyrics are definitely as retarted as the blonde butter-brained vixen could make them. but the beats are steppin. rmx plz kthnxbye.